Affordable and Easy to Access
Drone Technology
Through our growing range of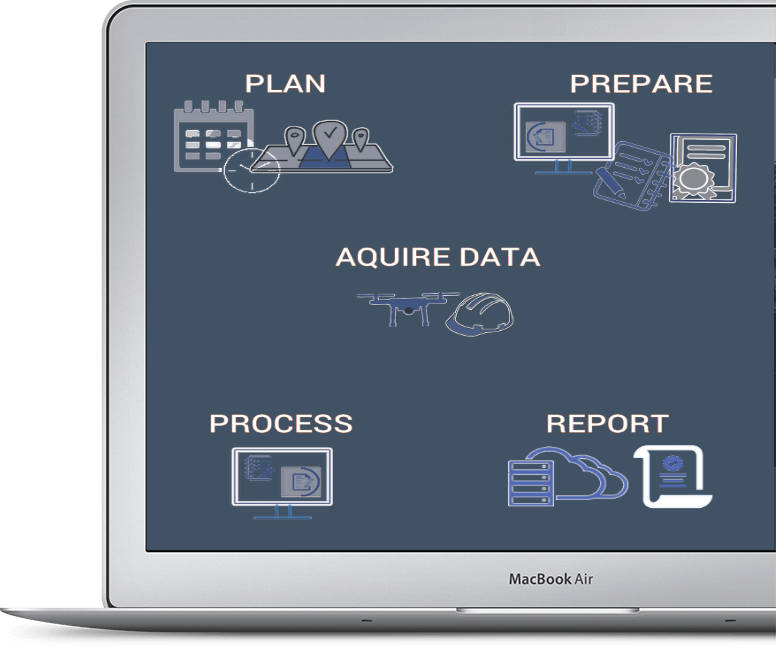 [iframely]https://skfb.ly/6OJuR [/iframely]
Drone Photography
Drone have become commercially useful in a wide range of roles including search and rescue, surveillance, security, mapping, infrastructure inspection, disaster management and humanitarian efforts, agricultural inspection, science and research and even retail package delivery.
Drone have also become essential tools for saving lives and providing fast disaster relief at low cost and lower risk to response teams. Because drone can quickly and remotely search through and inspect large areas, damage assessments and locating civilians using drones has become the new first response standard.
Drone Photography – Videography:
The inspection of assets – whether discrete objects such as bridges, houses, construction sites, tall buildings, or confined and compromised structures, or linear systems such as railway tracks, pipes, roads, power lines or sewers – have become a common task performed by drones. You can also consider this as aerodrone or drone videography services.
The advantages of using drone Photography in these situations include time and cost reductions of carrying out the assessment, as well as risk reduction for personnel working in hazardous environments (e.g. at height or in compromised spaces). Drone photography and Drone videography would also offer the opportunity to inspect confined or otherwise inaccessible areas. Get the drone avec camera best ever services to add value to your road photography drone or drone photography.
Similar to monitoring, the value of using drones photography in inspections lies in their ability to detect potentially dangerous faults and enable their timely, and more affordable, reparation. Drone Camera used for monitoring and inspection could also play a key role in city development and planning; they can provide more complex and comprehensive data to inform development plans, as well as make it easier to share progress with residents. This would lead to better informed and much more transparent public services.
Best Drone Videography
Using drone photography and drone videography can support, for example, urban regeneration and infrastructure by supporting construction contractors with aerial imagery and sensing, which can provide real-time information to construction managers, gathering these information helps construction contractors complete projects quicker and at lower cost.
When it comes to regulations, in Switzerland,
The Federal Office of Civil Aviation (FOCA) is responsible for aviation development and the supervision of civil aviation activities. The FOCA is part of the Federal Department of the Environment, Transport, Energy and Communications (DETEC) and is charged with ensuring that the high safety standards in civil aviation in Switzerland are maintained, and with pursuing a policy of sustainable development. So, here you'll get the flying drones in switzerland  concept to get the actual idea of our services.
In Switzerland, drone videography or drone photography or drones are subject to the same legislation as model aircraft or drone camera. In principle, drones weighing less than 30 kilograms may be operated without a permit, as long as the operator (or "pilot") maintains visual contact with the device at all times. It is prohibited to operate a drone above gatherings of people. The criteria for the operation of drones with a weight of up to 30 kilograms are specified in the DETEC Ordinance on Special Categories of Aircraft.
In some instances, there are specific regulations linked to the Canton (State) that requires to be followed. Pilots are required to check the local regulations with the Police or the City hall before each fly or mission.
Some Cantonal regulations and publications can be found at the FOCA website.
Canton of Geneva legislation: Regulations concerning the enforcement of the Federal Civil Aviation Act (in French)
Legislation canton Lucerne: SRL 787 – Verordnung über die Schifffahrt (in german)
Canton of Vaud legislation (in French)
When it comes to regulations in the European Union,
On 11 June 2019 common European rules on drones, Commission Delegated Regulation (EU) 2019/945 & Commission Implementing Regulation (EU) 2019/947, have been published to ensure drone operations across Europe are safe and secure. The rules will amongst others help to protect the safety and the privacy of EU citizens while enabling the free circulation of drones and a level playing field within the European Union.
"Europe will be the first region in the world to have a comprehensive set of rules ensuring safe, secure and sustainable operations of drones both, for commercial and leisure activities. Common rules will help foster investment, innovation and growth in this promising sector" said Patrick Ky, Executive Director of EASA.
The common rules will help drone operators, whether professional or recreational, to have a clear understanding of what is allowed or not. At the same time it enables them to operate across borders. Once drone operators have received an authorisation in the state of registration, they are allowed to freely circulate in the European Union. This means that they can operate their drones seamlessly when travelling across the EU or when developing a business involving drones around Europe.
The new rules include technical as well as operational requirements for drones. On one hand they define the capabilities a drone must have to be flown safely. For instance, new drones will have to be individually identifiable, allowing the authorities to trace a particular drone if necessary. This will help to better prevent events similar to the ones which happened in 2018 at Gatwick and Heathrow airports. On the other hand the rules cover each operation type, from those not requiring prior authorisation, to those involving certified aircraft and operators, as well as minimum remote pilot training requirements. The new rules will replace existing national rules in EU Member States.
While the EU regulation will enter into force in the next 20 days, it will be applicable only in one year, to give Member States and operators time to prepare and implement it. As of June 2020 operators of drones will need to register in the Member State where they have their residence or their main place of business.
The applicability will be gradual according to a timeline that can be consulted on the EASA drone page.
In conclusion about drone photography and videography:
The Drone Ecosystem is being defined and "All stakeholders must and can take actions today to embrace and promote the safe, sustainable, and viable integration of drones".
As of today, It is not clear yet, whether or not Switzerland will be adopting the same directives than the EU, but the FOCA is certainly working in the initiatives for an enhanced regulation.
Meantime the current Swiss regulations need to be followed by all pilots.
We hope you enjoy the article and please have a Safe flying.
About Helyxis Aero Solutions